The Hunt! For about 24 years as a San Diego police officer, I hunted bad guys. I enjoyed the work because it took dangerous criminals off the streets and increased the safety of citizens of San Diego.
I now have a different job, but in someways, it is very similar. Now I'm on the hunt to find homes for some great families.
It's interesting that myself, as well as all six of my agents, have fully, pre-qualified buyers that are looking for homes to raise their families.
In this housing market, many homes never reach the Multiple Listing Service (MLS). If you were thinking of buying or selling, give us a call. We work proactively and with great effort to help our clients find homes all while helping people realize their dreams.
This type of work is not putting bad guys into jail, but it's very important because it changes people's lives.
As always, all discussions are confidential and I look forward to hearing from you.
Have a great day!
Ray Shay - This content is copyrighted and cannot be reproduced or distributed without the express written consent of Shay Realtors Inc.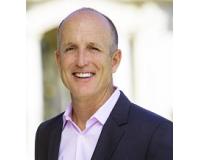 Ray Shay--CalBRE 01354548 Ray Shay is the Broker/Founder of Shay Realtors. Prior to opening Shay Realtors, Ray proudly served for 24 years as a Lieutenant in the San Diego Police Department. It was....