"THAT HOME WAS NEVER ON THE MARKET!"
A reality of today's housing market is that there are a limited number of homes available.
One of the values of working with an established, full-time, professional real estate company is that we have developed long term relationships and a deep knowledge of our local market which ultimately provides our buyers with additional opportunities.
A perfect example of these types of opportunities is that we represent people who would like to sell their home for top dollar while avoiding staging, open houses, and all the work related to fully exposing their homes to the open market. Our sellers avoid the hassle of listing their home while our buyers are able to view the home before it becomes active!
In just the last two weeks, this situation occurred yet again where we were able to satisfy both buyers and sellers by connecting them to achieve both their dreams. Keep this in mind as another avenue if you are interested in buying or selling your home.
We have two exceptional homes hitting the market in the next few weeks. If you would like to hear more about these homes before they hit the open market, or schedule a private showing, please contact me at 858.449.4970.
Have a great day!
Ray Shay - This content is copyrighted and cannot be reproduced or distributed without the express written consent of Shay Realtors Inc.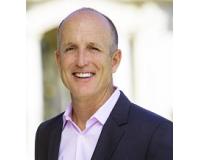 Ray Shay--CalBRE 01354548 Ray Shay is the Broker/Founder of Shay Realtors. Prior to opening Shay Realtors, Ray proudly served for 24 years as a Lieutenant in the San Diego Police Department. It was....
1 comments in this topic