It always makes me laugh when I hear some home sellers say that the market is so hot they don't need a full-time, professional real estate company to represent them.
They simply have no idea of what's involved. As an example, we have multiple strategic planning meetings with our Shay Team. We include in-depth market analysis, staging, professional photography, and extensive marketing. We also sit down with our clients to thoroughly explain what will take place during this process to put any worries they may have at ease.
Our trademarked strategic marketing plan has resulted in over seven offers on our current listing in 4S Ranch. We will be countering many of them today to obtain the best price as well as terms for our clients.
If you want more information on why now is a great time to sell your home or to purchase investment property give me a call at 858-449-7355. I would love to share with you further details on a confidential basis!
Have a great day!
Ray Shay - This content is copyrighted and cannot be reproduced or distributed without the express written consent of Shay Realtors Inc.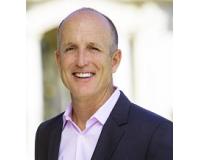 Ray Shay--CalBRE 01354548 Ray Shay is the Broker/Founder of Shay Realtors. Prior to opening Shay Realtors, Ray proudly served for 24 years as a Lieutenant in the San Diego Police Department. It was....