Why wait?
In years past, I would often tell clients to wait for the new year before launching their homes for sale. This year is unique and our advise has changed. We now ask, "Why wait?"
The main reason prices are being pushed up so fast is limited inventory. In real estate, it is often to your advantage to move against what everyone else is doing. As an example, last week we put a house on the market, and we had eleven fantastic offers in three days. The hunger for the home and competition pushed the price up--over asking--with exceptional terms for the seller.
The same dynamics were repeated again this week on a home we listed at about $1.3 million. If the seller had waited until January, the market could have changed so that there were many more houses in the market. This could have likely resulted in a lower sales price.
There are other strategies that we coincide with the market including our Shay Realtors Strategic Marketing Plan™ that brings an enormous amount of resources and expertise to the selling of your home.
With over $350 million in sales, we have the team, expertise, and professionalism to help you get the most for your home.
If you want more information on why now is a great time to sell your home or to purchase investment property give me a call at 858-449-7355. I would love to share with you further details on a confidential basis!
Have a great day!
Ray Shay - This content is copyrighted and cannot be reproduced or distributed without the express written consent of Shay Realtors Inc.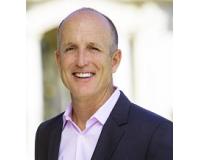 Ray Shay--CalBRE 01354548 Ray Shay is the Broker/Founder of Shay Realtors. Prior to opening Shay Realtors, Ray proudly served for 24 years as a Lieutenant in the San Diego Police Department. It was....